See Right Sidebar for List of Thousands of Safe, Free Images Perfect for Blogs, Scrapbooking, and More.



I'm not a Southern Beauty,
I'm not an Eastern rose;
I'm just a lil' Western Gal
With freckles on her nose.

Saturday, July 31
Friday, July 30
First, a disturbing situation: My hair looks like Justin Bieber's.


Please grow, hair. Please grow quickly.

****
I love candles.
Here is my version of a lil' rustic candle graphic I found several years ago. I turned it into an animation. It's pretty rough-lookin'.
Remember, to have an animation "play" on yer bloggie, it must be "stored" or "hosted" someplace other than Blogger. That's their rule, not mine.
I put mine on Photobucket and call it up by its Photobucket address (URL). You can take this from here and also call it up from the Photobucket addy where I have it, if you don't have an account yerself. The accounts are free. It's such a learning experience, though. Sometimes I get tired of learning all the new stuff and would just like an easy way to do things!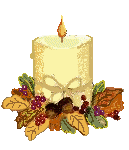 Posted by

Holly, the Old Western Gal
16 bloggie frens have visited the Comment Corral

Thursday, July 29
Wednesday, July 28
Tuesday, July 27
Monday, July 26
Sunday, July 25
Saturday, July 24
Friday, July 23
Thursday, July 22
Wednesday, July 21
Tuesday, July 20
Monday, July 19
Sunday, July 18
Saturday, July 17
Friday, July 16
Thursday, July 15
Wednesday, July 14
Tuesday, July 13
Monday, July 12
Sunday, July 11
Saturday, July 10
Friday, July 9
Thursday, July 8
Wednesday, July 7
Tuesday, July 6
Monday, July 5
Sunday, July 4
Saturday, July 3
Friday, July 2
Thursday, July 1